There are a number of different peony plants you can grow at home, which vary in size from small herbaceous clumps to large shrubs. Being prepared for how big your peony plant is going to get will help you to plan ahead so that you can allow it adequate space to grow.
Having an awareness of ultimate plant size also helps you to design your garden layout in a more effective way, though remember that the maximum size of your peony plant will be affected by factors such as climate and growing conditions.
Here we look at the various expected sizes of different types of peonies, including tree peonies, herbaceous peonies, and Itoh peonies.
Peony Plant Height Size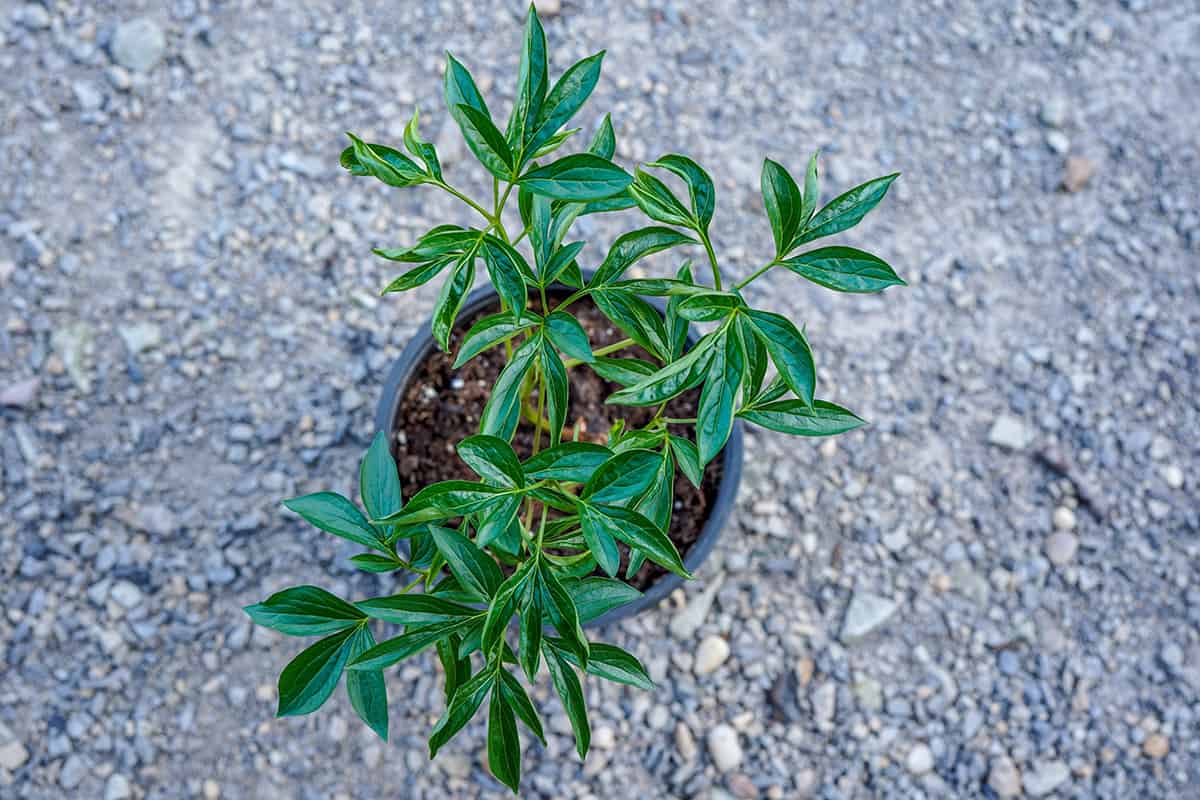 Tree Peonies
Tree peonies are in fact not trees at all. Instead, they are classified as deciduous shrubs and reach heights of between 4 and 10 feet. Tree peonies can be grown in USDA hardiness zones 3 through to 9, and thrive in full sun to partial shade. They bloom in spring, several weeks earlier than their herbaceous counterparts.
They are known for their flowers which are the size of dinner plates, and arrive in masses on the plant. The height of the tree peony makes it ideal for planting beneath the dappled shade of a taller tree, or on the back row of a border.
Herbaceous Peonies
Herbaceous peonies grow in clumps which can range in height from 1 foot to 4 foot, depending on the variety you are growing. These plants are perennials which should be cut back to the ground each fall, and they will emerge again the following spring. They typically have vigorous growth habits, and will regain their maximum heights in a matter of weeks when they enter the period of rapid growth.
Intersectional Peonies
Intersectional peonies are also known as Itoh peonies, and they are hybrid plants which result from crossing herbaceous peonies with tree peonies.
By crossing these types of peonies, Itoh peonies embody the best of both worlds, with flowers as large and dramatic as tree peonies and the growth habits of herbaceous peonies. These plants have compact growth habits, typically reaching no more than 3 feet in height.
Peony Plant Spread Size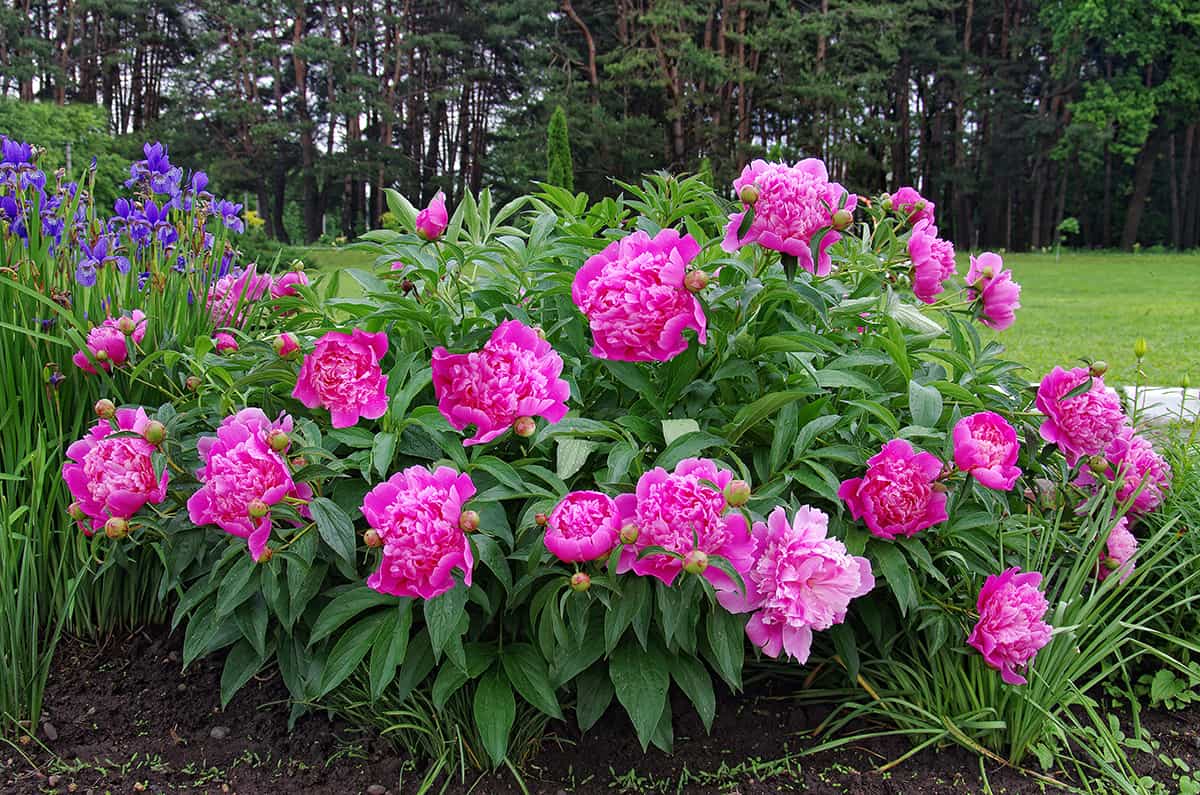 Tree Peonies
Tree peonies grow at a rate of equal measure in terms of height and width. This means that at any given time, you can expect a tree peony to have a spread which is the same as its height.
For example, when a tree peony has reached 6 feet in height, it will also have a spread of around 6 feet. Tree peonies can grow to a maximum height of anywhere between 4 feet and 10 feet, and their spread will match this. This means you can expect a tree peony to reach a maximum width measurement of between 4 feet and 10 feet.
Herbaceous Peonies
Herbaceous peonies most commonly spread to a width which is equal to their height. For example, if an herbaceous peony is 2 feet in height, it will also have a spread of 2 feet. However, this is not strictly always the case, and some types of herbaceous peonies are known to spread at a faster rate of growth compared to their height.
This can result in peony plants which are around a foot larger in width than they are in height. For example, some herbaceous peonies will grow to a height of 3 feet, and their spread will measure 4 feet. The maximum spread of any herbaceous peony is 4 feet, though more commonly, they will not exceed 3 feet.
Intersectional Peonies
Like their parent plant, the tree peony, Itoh peonies grow outwards at the same rate that they grow upwards. This means that the spread of an Itoh peony will be around equal to its height at any given time.
Like its other parent, the herbaceous peony, the Itoh peony has a compact yet vigorous growth habit. It will typically reach an eventual spread measurement of 3 feet.
Peony Flower Size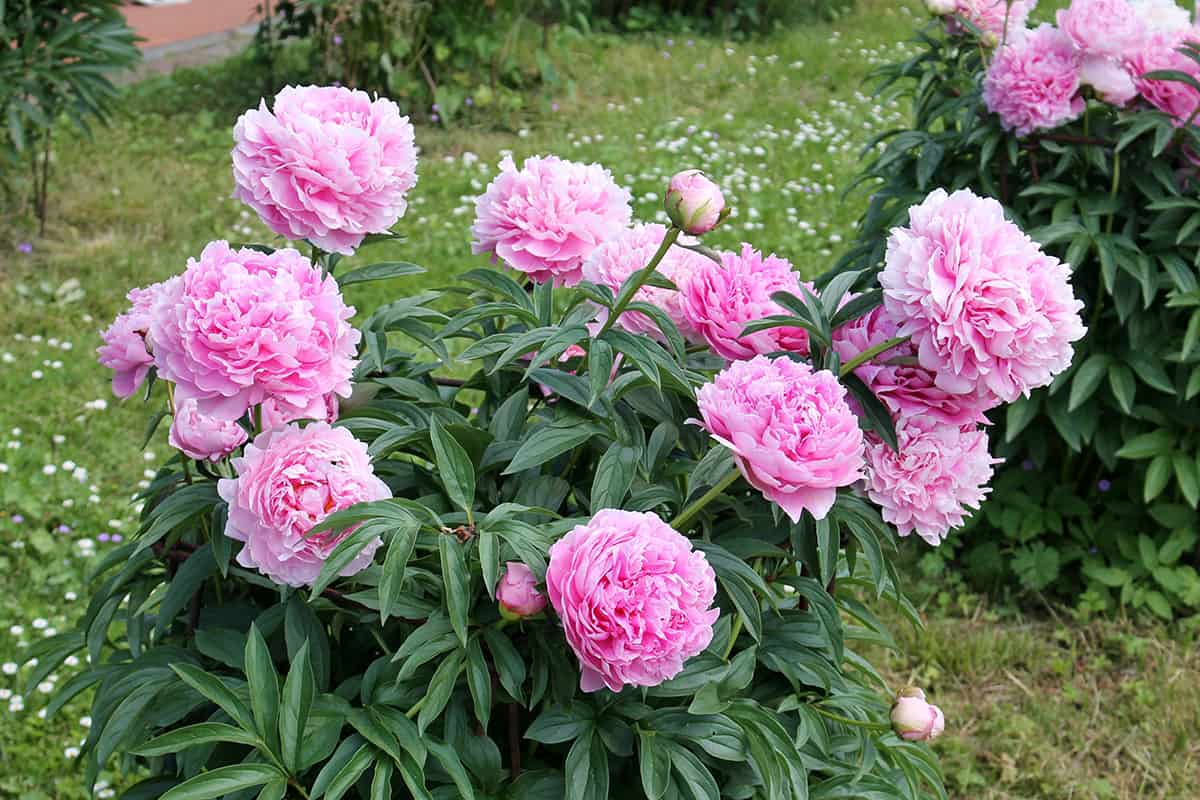 Tree Peonies
Prior to the invention of Itoh peonies in the 1940's, tree peonies were known to produce the largest flowers of any type of peony. Their blooms are truly spectacular to witness, typically measuring between 10 and 12 inches when in full bloom.
These flowers are quite fragile and should be sheltered from strong wind and rain. Unlike herbaceous peonies and Itoh peonies which are very low maintenance plants to grow, tree peonies require significant feedings of fertilizer in order to produce their impressive flowers,
Herbaceous Peonies
There are a huge range of herbaceous peonies available, with a diverse selection of flowers. These blooms come in colors including pink, red, orange, and white, and they can be single, semi-double, or fully double. Petals may be ruffled, curved, velvet-like or silk-like, and they can form flowers in deep cup shapes or shallow bowl shapes.
The size of flowers on an herbaceous peony can also vary significantly, with some plants producing flowers measuring just 2 inches across, and others producing flowers which span a huge 12 inches in diameter.
Intersectional Peonies
Intersectional peonies can produce flowers to rival tree peonies in terms of size, with blooms measuring as much as 10 to 12 inches in diameter. Some Itoh peonies will produce smaller flowers, though generally they won't be smaller than 4 inches across. The flowers are favored over other peonies, not only for their impressive size but also for their blooming period.
While tree peonies and herbaceous peonies typically remain in bloom for between 7 and 10 days, Itoh peonies are able to flower for several weeks at a time. They also bloom later than either of their parent plants, with buds usually emerging in summer, as opposed to tree peonies and herbaceous peonies, which more commonly bloom in early spring and late spring, respectively.
How Far Apart Should Peonies Be Spaced?
It's important to pay attention to the expected mature size of your peony so that you know how close you can position it in the soil to other plants. The general rule for this is to leave a space between each plant that is equal to its maximum predicted spread. Typically, most peonies have a predicted spread of between 2 and 3 feet. So you should plant your peonies 3 feet apart.
This will ensure that each plant has enough space to thrive while also allowing your borders to look lush and full, without void space between plants. There are several reasons why peonies shouldn't be planted too close together, and these are all to preserve the health of your plants.
Peonies do not like to compete with other plants for moisture and nutrients, so giving the plant adequate space will ensure it isn't constantly battling with other roots to get essentials for growth. Avoiding planting peonies too close together will also encourage better airflow, which will reduce the likelihood of your peonies suffering from any fungal diseases.
Fungal diseases on plants thrive in areas that are moist and humid, with limited ventilation between branches and foliage. Planting your peonies at a reasonable distance from one another will help to prevent these issues.